Porto and North
Lisbon and Center
Silver-Coast
Alentejo
Algarve
Madeira
Apartment / Flat
House / Villa
Exclusive - Luxury Villa
Plot of Land
GuestHouse / B&B
Business / Commercial
Investment
Golf Property
MIN
MAX
REGION:
Porto and North
Lisbon and Center
Silver-Coast
Alentejo
Algarve
Madeira
TYPE:
Apartment / Flat
House / Villa
Exclusive - Luxury Villa
Plot of Land
GuestHouse / B&B
Business / Commercial
Investment
Golf Property
About Us
Strong professional representatives of expertise, serious and attentive to your needs and expectations:

Our main priority resides in bringing adequate answers to your demands for quality of life or functionality.
We strictly respect your financial constraints so that your investment in a future home is successful and provides you with a pleasant living.
Our Team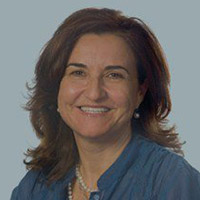 Maria
Manager
(PT / FR / EN)
Ralf
Resp. Sales in Algarve
(FR /EN /DE /SP /NL / LUX)
Ana Bella
Resp. Sales
(PT / EN)
Fatima
Resp. Sales
(PT / EN / FR)
Carole
Resp. Sales
(FR / EN)
Veerle
Resp. Sales
(FR / EN / NL / LUX)
João
IT
(PT / EN)
Hugo
IT
(PT / EN)
IMATICO plus de 4.000 biens immobiliers en vente au Portugal.
Nous voulons pour nos clients une sécurité totale et une assistance personnalisée pour que l'achat de la propriété se fasse dans les meilleures conditions et ne tourne pas au cauchemar
L'achat d'une propriété est un événement exceptionnel, il est impératif d'être entouré par des personnes de confiance. Pour cela nos collaborateurs veillent scrupuleusement à vos intérêts !!
N'hésitez pas à nous contacter pour toutes informations autours: Des propriétés, Taxes et impôts, Financement, Le Portugal ou la Région…..
Nous sommes à votre entière disposition !!